This is a sponsored post written by me on behalf of Byron Bay Beach Shades All opinions are 100% mine. Please view my disclosure.
It's so nice to get the kids outdoors in the Summer, but it is not easy to drag along heavy gear to keep the whole family comfortable. When we do get to the park or beach, I like to make sure we can spend as much time as possible after all the work it takes to plan, pack up and get there.
I've tried a go-to list of gear to keep us comfortable. Many tents get too hot inside to really give us a break from the sun, and I have to have a product that I can set up on my own. Nothing bulky will work when I have to keep kids together walking from the car to the beach.
I have found a solution to this problem!
Byron Bay Beach Shades
This new product will be an essential piece of Summer gear for protecting my family from too much sun and allow us to stay cool.
I love that the design of the beach shade allows air to flow through and we can adjust it depending on how much shade we need.
Byron Bay Beach Shades have their own SPF of 50+ built in and have a shoulder carry bag-perfect for us moms who already have essential gear to carry around.
The sturdy design and fabrics are heavy duty, so we can take the Byron Bay Beach Shades with us to the beach, the playground, the park or even use it in our backyard. The beach shade would be great over our water table since the babies play in that all the time outside.
You'll like how often this shade will come in handy for tons of outdoor fun with kids this Summer.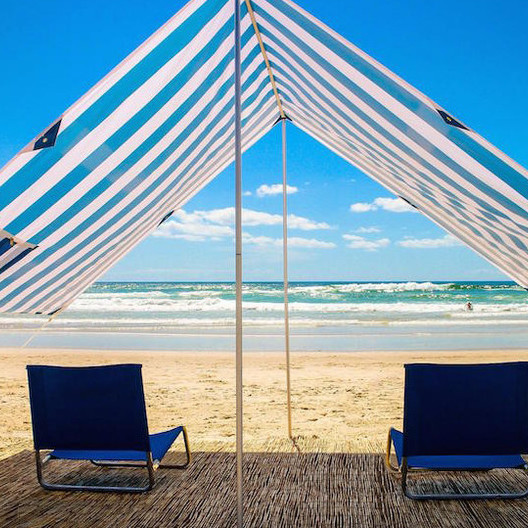 Byron Bay Beach Shades are an essential item of Summer gear and so versatile for families whether your Summer fun with the kids includes time at the beach, park, lake, playground…or your backyard.
What fun do you have planned for the Summer ahead?
©2015 The Stay-at-Home-Mom Survival Guide All rights reserved.